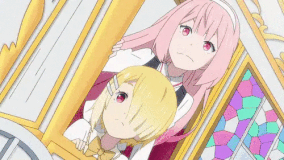 Attribute Skill, Battle Skill, Survival Skill and Special Ability are fighting skills used by Infinity Game players and NPCs. They are considered as one of the powers alongside Magic, Angelic Miracles and Dragonic Powers, are often confused with this power by the inhabitants of the New World.
Background
Infinity Game's skills were created by Akira Oono, to be used by Players and NPCs, they originally had no effect in the real world before Akira was summoned to the new world as Hakuto Kunai.
In the new world, its effect is often confused with magic, although those who can use magic like Queen and Oluit may differentiate them by not feeling magical power in its effects.
Just like magic and martial arts from the new world, they consume Vitality, some have limited usage per day, and others are unlimited as long as there is Vitality.
Mechanics
In the game it was possible to obtain skills by killing opponents or by executing certain actions in play. The applications of game skills are vast, ranging from altering one's physical prowess, resistance, strengthening weapons, to even the application of special penalties on opponents, reducing their strength and resistance, or increasing their own strength according to some characteristic of the opponent.
The capacity and potency of a skill varied according to its rarity, and the more powerful the more "Vitality" it would consume.
List of Abilities, Powers and User
Combat in the Game was generally comprised of players collecting skills to form their own selection and chaining them into combos. In addition to normal attacks, there were Chain Attacks that could be used after reaching a certain skill level, elemental and nonelemental skills, Revenge Attacks, special abilities. The right combination could produce astronomical damage. It had been said in the game that the best players could even kill a god.
Equipped Skills
These can be activated at will, upon the first attack against an enemy. A hellish chain attack that combos from a player's First to Second to Third skills. In the game, while it was powerful, it used up most of the user's weapon stock, making it a double-edged sword. If the weapon was a gun, it would empty the magazine. In a heated battlefield, it wasn't uncommon to die while trying to reload.
Combat Skills
Survival Skills
Skills that increase stamina and chance of survival
Decisive Battle Skills
Special Ability
Gallery
Community content is available under
CC-BY-SA
unless otherwise noted.